Joining a call?

Dashboard
View details of all Scheduled ClassView Sessions, search sessions by name or session ID.
ClassView Sessions can be edited or cancelled by the ClassView session organiser, Moderator or Account Admin.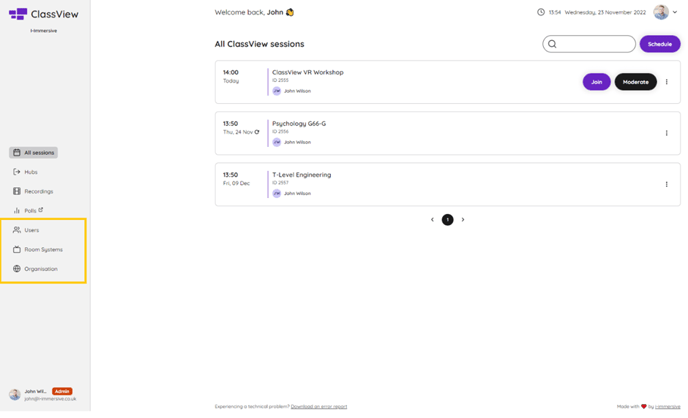 Schedule a ClassView Session
A user can schedule ClassView Sessions days, weeks, months or years in advance and set your session to repeat.
Customise your session title, time, date and description.
Select Optional Settings; Record all video and audio or only shared content only, as well as add a pin or set your invite to private for added security.
For more information on Optional Settings and how to use them check out our guide below.
A guide to Scheduled ClassView Sessions and optional Settings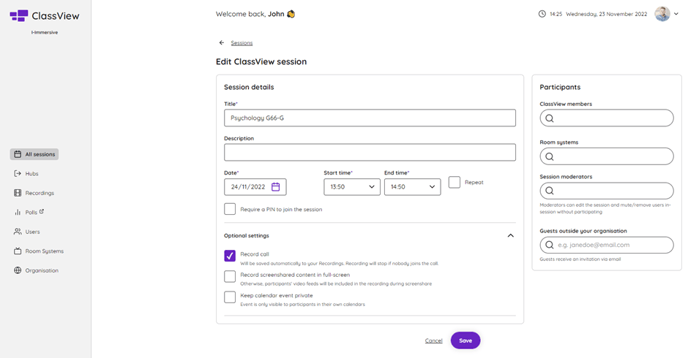 Hubs
Hubs allow you to host instant video calls.
All ClassView levels of subscription have the ability to create a maximum of four Hubs.
Please read the full article for a full overview of features and setting available.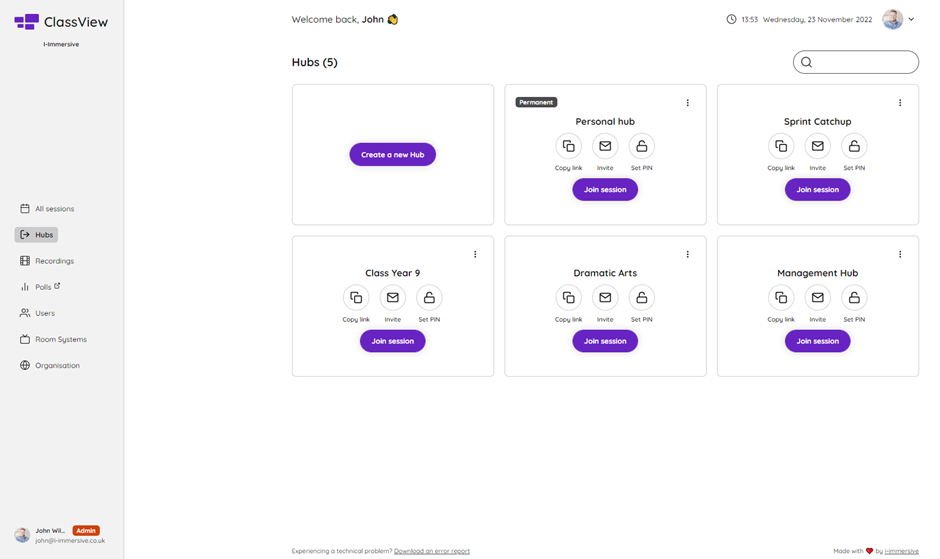 Recording a ClassView Session
You can set up Recording when scheduling your ClassView session or it can be started and stopped at any time during a live Scheduled session or Hub instant call.

When setting recording up in advance there are two options:
Shared Screen and Participants – All video and audio will be recorded.
Default to Shared Screen – This will record only the content shared.
After you finish recording and disconnect, you can find your recording in the Recordings library.
Managing Recordings
To view your Recordings just click on the tab on the left hand panel to view all your recordings.
Recordings are available instantly after your session with the option to download or share via email.
A Recording can be set up in advance when scheduling a ClassView session.
Alternatively the session owner, moderator or admin can turn on Recording at any time during live session, by selecting the record button.
All participants will see a notification informing everyone that the session is being recorded.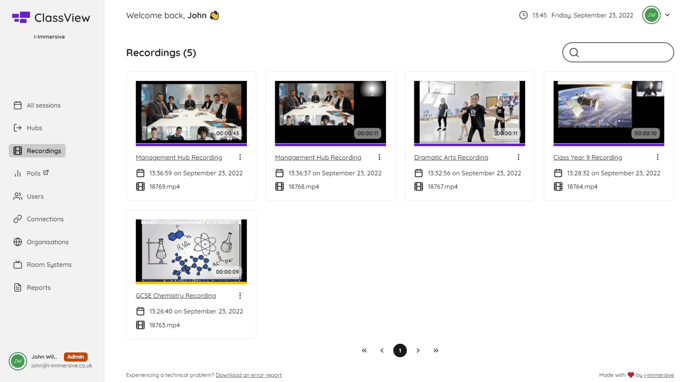 Chat
You can chat live to all participants in a Scheduled or a Hub session.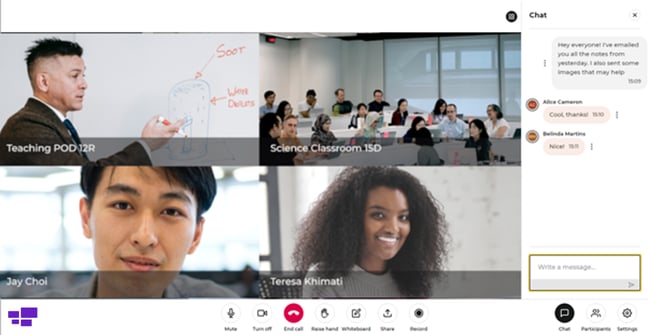 Contact support
Contact our dedicated and experienced support team for any ClassView related support enquiries.
Call support: 0330 053 1700
Email: support@classview.com