How to create a Hub in ClassView
Creating a Hub
Hubs are static meeting spaces where you can instantly join and host sessions. You can email invite others to join a Hub as well as dial-out to room systems.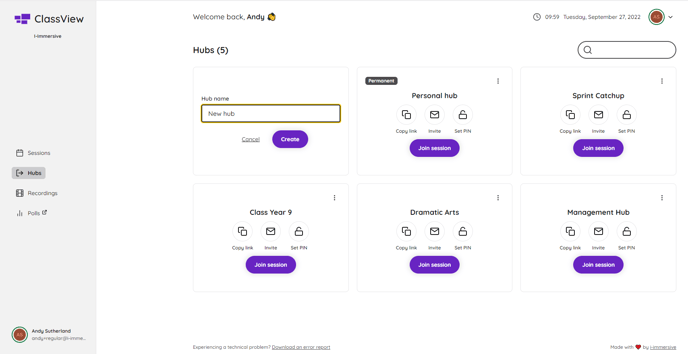 Select Hubs from the left hand-side of your Menu Panel to view your created Hubs.
All users can create up to five Hubs.
To create a new Hub, simply select Create and enter the chosen name for your Hub

.

If you already have created five Hubs

and wish to create another, you will need to delete one in order to do so.
Contact support
Contact our dedicated and experienced support team for any ClassView related support enquiries.
Call support: 0330 053 1700
Email: support@classview.com