Learn how to use a Hub in ClassView
To start a session using one of your Hubs, simply Select Join Session, in the Hub that you would like to use.
To share the joining details with invitee's simply select the Copy Link

option that copies the

Hubs

unique hyperlink to the clipboard so you can share it.

Alternatively to send the Invite via email

select

Invite this will populate an e-mail with the session joining details, and PIN if set. You can then send add the email addresses of your invitees, whether they are members of ClassView or guest participants.
Set PIN - Add an extra layer of security to your hub by setting a PIN. The PIN can be changed or removed at any time. To set the PIN select and enter the four digit number you would like to set.
Particpants will be promoted to enter the PIN before joining the session.

Settings (Three Dots) When selected, you can also create an email invite for invitees from there to your Hub. As well as view the static joining Details for individual Hub.
When you have shared your joining details and you are ready to start your instant session, select Join Session.
You will then have the option to join over the ClassView Desktop App or Browser and check your audio and camera is selected before joining the session.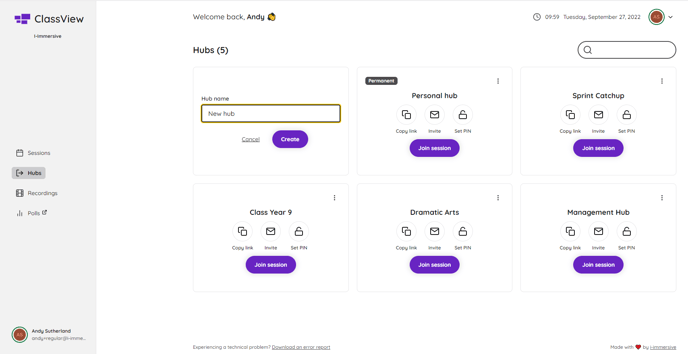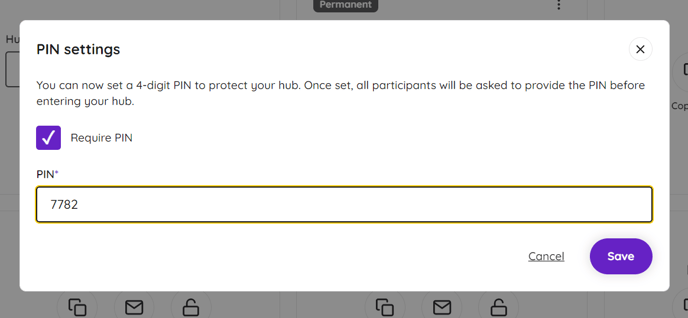 Contact support
Contact our dedicated and experienced support team for any ClassView related support enquiries.
Call support: 0330 053 1700
Email: support@classview.com